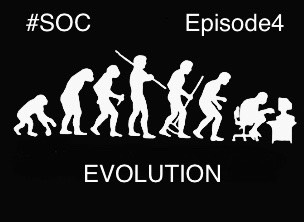 Welcome back, we are Spoof of Concept! Get "Sciency" with Jesper and Roy as we bring you the topics you want to hear about in science. Check out our Facebook page @ www.facebook.com/spoofofconceptthepodcast/ to find out more.
Episode 4: Evolution
"The cosmos is within us. We are made of star-stuff. We are a way for the universe to know itself.  
Carl Sagan
Do you know the theory of evolution, do you believe that we were created differently? On this episode of Spoof of concept you can learn about the theory of Evolution by Charles Darwin lost on Roy Phung who learnt the theory through a music video and cartoons. keep on sciencing folks! 
#SOCs